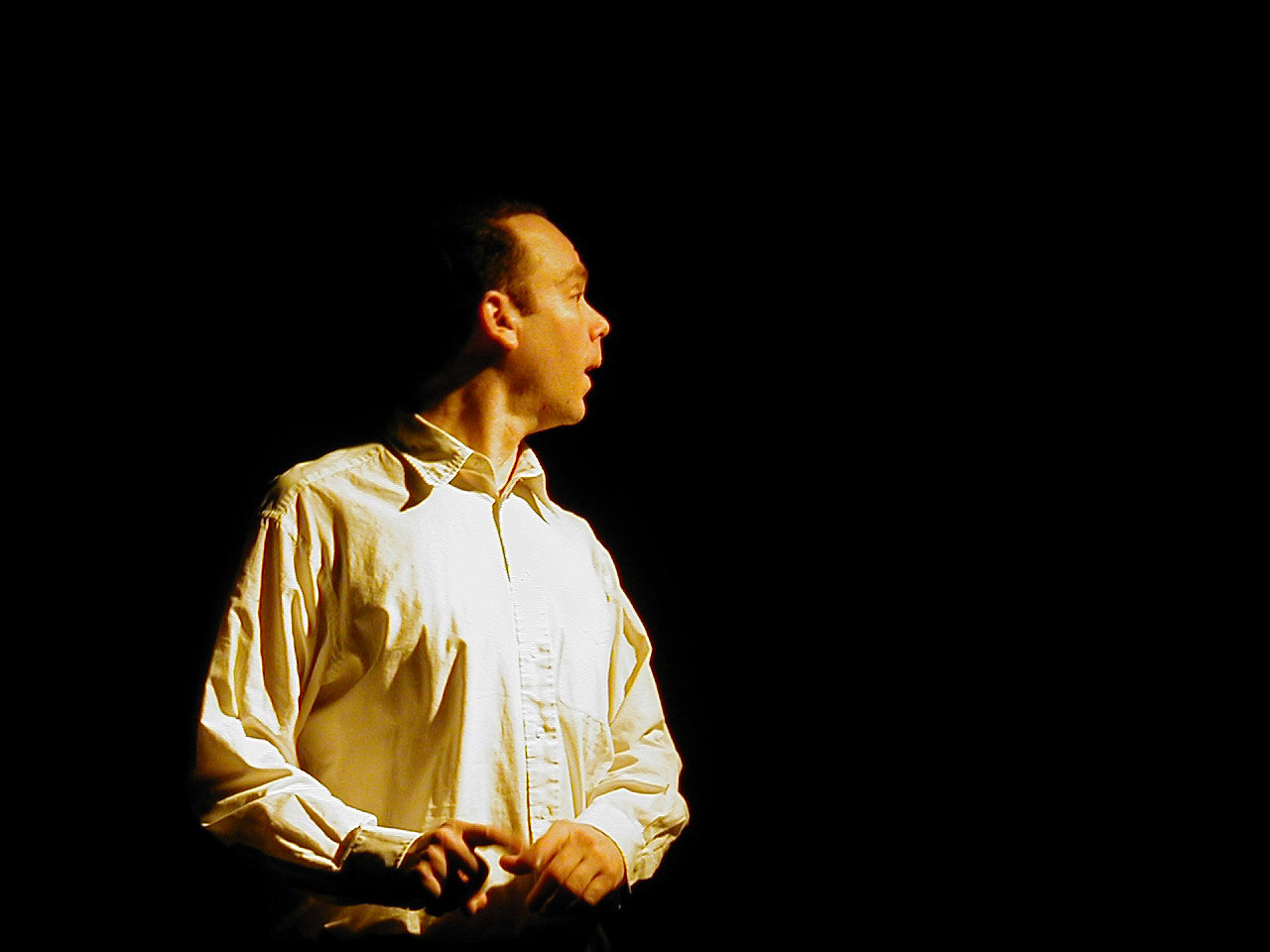 It takes a lot to get me out of my warm apartment on a cold December night to go romp around the East Village. Especially when I'm sick. Especially when it's Christmas. Jason Grossman's one-man adaptation of Frank Capra's "It's A Wonderful Life" is exactly the type of show that makes me ecstatic that I ventured into the frozen tundra of the city and down to a minute basement called St. Mark's Theatre (not surprisingly located on St. Mark's between 1st Ave and Ave A.)

Mr. Grossman, best known for his work as the Director/Creator of the Funny. . .Sheesh variety show, brings an amazing energy and love for the time honored classic as he unleashes an array of characters and accents for the adaptation of this Christmas Classic. From his sweet Zuzu Bailey to his crotchety Mr. Potter, there is a controlled intensity that gives you the unique sensation that you are watching a man who undeniably enjoys his work. Not only does he enjoy his work, but his performance is outstanding.

Mr. Grossman's presence and adaptation of the piece provide an avenue for the audience that they are not merely watching the performance but part of it. Mixing humor and tears Mr. Grossman attacks the play with surgeon-like precision and succeeds where so many one-man shows fail: he builds a believable picture of George Bailey's life. Whether it is different characters talking to each other or Zuzu giving rose petals, he never left a character on long enough to become stale and always left the audience wanting to see more.

Director Sharon Fogarty (Director of 'heaven') co-adapted the piece and provides a minimalist approach for the set design. The set was merely a couch, a model of Bedford Falls, and a spider hanging from the ceiling. Mr. Comstock's lights provided a necessary ambience to enhance the piece - although there were times where the lights seemed slightly misaimed - and help convey the journey of George Bailey's death and subsequent rebirth. Both help illuminate the shining talent on-stage without taking away or over powering the viewing experience.

It's a rare time when we see someone as talented as Mr. Grossman not only play the role made famous by Jimmy Stewart, but executing it in such a manner that it's not a poor imitation or homage. Mr. Grossman makes the role unique to his own person. He drove the audience to tears of laughter as he played the part of George dancing and later to tears of sorrow as he recites George's richest man in town speech.

There are a few minute details that draw away from the viewing experience. If you are not familiar with "It's A Wonderful Life" you could become lost in the multi-charactered/complex story. The movie was never meant to be adapted, so I don't fault Mr. Grossman for this, but it should be pointed out. The night I attended the theatre was freezing. Several cues during the first half of the show were slightly mistimed -
this improved during the second half.

Still, this is a fantastic play and any opportunity to watch the immensely talented Mr. Grossman or Ms. Fogarty should be utilized.

Review as it appears on ItsRandom.com

CHARMED LIFE

Jason Grossman channels all the citizens of Bedford Falls in his solo interpretation of It's a Wonderful Life.

Jason Grossman (no relation) has been a mainstay on the NYC sketch and improv scene for years, but don't expect a spoof here. While Grossman plays it straight in this heartwarming solo rendition of the Capra classic, single-handedly bringing all of Bedford Falls' residents to life, he mines plenty of human comedy from the timeless tale. Sometimes it's nice to turn off the cynicism.

Jason Grossman's lively and inventive solo performance of Frank Capra's holiday classic premiered last year at the Horse Trade Studio Theater. Now, under Sharon Fogarty's direction, Grossman is back, morphing his way throught everyone in Bedford Falls, intimately exploring George Bailey's dreams, ruin and restoration.

-- Joe Grossman (TIME OUT NY)



now playing: performance
It's a Wonderful (One Man Show) Life!
It's a Wonderful (One Man Show) Life! is precisely what the title suggests: a one-man adaptation of the classic Frank Capra film about a man who decides that the world might have been better off had he never been born, only to be proved wrong by an earnest apprentice angel named Clarence. Jason Grossman adapted the screenplay (by Frances Goodrich, Albert Hackett, Frank Capra, with assists from Dorothy Parker, Dalton Trumbo, and Clifford Odets); and he plays all the parts, using the voices of the original film actors (such as James Stewart, Donna Reed, and Lionel Barrymore). I saw this in its premiere last winter. Grossman is enormously skillful and as earnest as the film. This is a sweet-natured and very winning holiday entertainment. Those who love [the film] will enjoy themselves enormously at this show.

-- Martin Denton (NYTHEATRE.COM)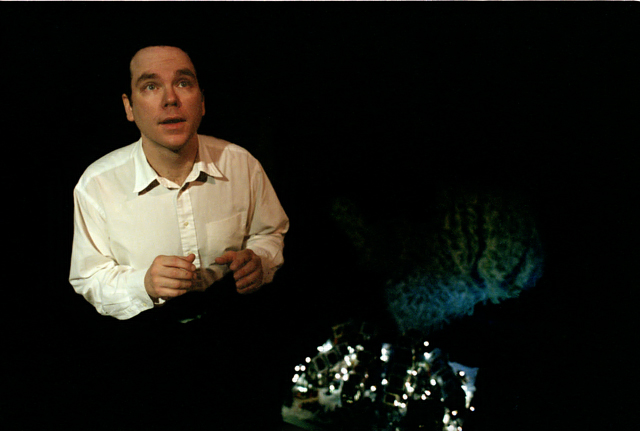 Photo by Jef Betz

It's a Wonderful (One-Man Show) Life - [PICK]
Frank Capra's classic becomes a solo spectacle.
Comic actor/impressionist and author Jason Grossman takes on Frank Capra's holiday classic, 'It's a Wonderful Life' -- as a one-man show. Based on the glorious black and white film (or colorized version, perhaps), this solo endeavor tells the endearing story of Clarence, a bumbling angel who must convince George Bailey that life is indeed worth living. Directed by Sharon Fogerty, this intimately staged version includes all of the film's familiar characters -- each played by Grossman who imitates the voices of the movie's stars including James Stewart, Donna Reed and Lionel Barrymore. Recommended for all ages. It's performance art meets the Ghost of Christmas past!

-- Robert Kent (DIGITALCITY.COM)

Special Event: Holiday
Arts & Culture: Theater



It's A Wonderful (One Man Show) Life
Assuming you've seen the iconic film, this one-man show is a perfect warm up to the Christmas season.
Wide-Eyed - Not every actor could so meticulously recreate the 24 lead characters from Frank Capra's classic with as much reverence and love. Then again, not every actor would try. It's no surprise that Jason Grossman, the man inhabiting these two dozen roles, describes himself as an "It's a Wonderful Life" fanatic. He is! And with only a few simple props, Grossman transports the rest of us to Bedford Falls and back again in just under an hour--passionately reproducing the wonder of it all, Jimmy Stewart included.

Blind Side - But Grossman forgets to consider the uninformed viewer. His recreated movie scenes sometimes lack sense because they need further exposition. Rather than be confused, you'd be wise to see the movie first so you can fully enjoy his sentimental adaptation.

Reviewed by Julia Lyon (CITYSEARCH)


Review as it appears on Citysearch.com

Twenty-four parts and a singular actor make for one man's 'Wonderful Life'
There are fans, and there are FANS. Jason Grossman is the latter, and he's delightfully channeled his enthusiasm for "It's a Wonderful Life" by creating a stage production in which he single-handedly plays 24 characters.
Impossible you say? Not so, says Karolyn Grimes, who saw the show last December in Seattle, calling it "imaginative" and "very funny." With minimal set and atmospheric lighting, Grossman creates almost every scene in Bedford Falls, morphing through everyone from Annie to Zuzu.
This December, he's doing it again, on Dec. 6 and 7 at Theatre4 of the Center House at Seattle Center (206-325-6500,
http://www.ticketwindowonline.com
) and Dec. 12-22 at Actors Playground, 412 Eighth Ave., New York City (212-206-1515,
http://www.smarttix.com
). General admission is $15, seniors, students and children $12.
The official newsletter of the Zuzu Society
Fall 2002 - Volume 8, No. 1

Roasted chestnut
Jason Grossman flings himself into a whirlwind one-man performance of a certain holiday classic in "It's a Wonderful (One Man Show) Life."
By JOSEPH LANGHAM
www.offoffoff.com
"It's a Wonderful (One Man Show) Life" gently reminds us that maybe, just maybe, the holidays aren't that bad after all. Merry Christmas, Mr. Potter!
Jason Grossman nimbly performs this solo version of that most classic of classic holiday films. He does exactly what you think he's going to do. He gets up there all by his lonesome and tells you the story of one George Bailey. Have you seen this movie? It's the one starring Jimmy Stewart. You know, the Tom Hanks of yesteryear? (Or is it Edward Norton?) They always show it at Christmas time? If you haven't, you should. And then go see Mr. Grossman do all the characters in this wonderful one man show.
The thing most striking about Jason's performance was not only the nicely done impressions of those oh-so-familiar characters, but the way he manages to imitate the emotion involved. For the bulk of the time he didn't really seem to be doing Jimmy, but rather, playing George like Jimmy would have with truth and conviction. His love for Mary and the kids, his upset at losing the $8,000 and his contempt for Mr. Potter were all very convincing from a shear acting standpoint. Sure, there were a few times where we got the standard Jimmy Stewart act, but they were well placed for comic relief. The rest of the characters were also well executed and the pacing and timing were terrific.
Sharon Fogarty (adapter/director) does a nice job translating the film to stage. She figures that most of you have seen the dang thing, so she pretty much cuts to the chase. The sound choices were enjoyable and helped to push the story along without drawing too much attention. The lighting could have been better. There were a few too many dark spots, but that is more than likely a venue limitation as is the case in many venues about town.
This show does an excellent job doing precisely what it is supposed to do it lifts your spirits in what can sometimes be a rather down season. It reminds you that you are important in this world and that you are more deeply loved by those who love you than you may ever know. Here is a show that Jason Grossman can put on every year for many, many years to come. It would be nice to see in the future a bit more of Jason's own personal humor and a few more surprises in presentation. Like when he eats his kids. That was funny. You'll understand when you see it. Which you should. It is much more fun than seeing it on TV again.
DECEMBER 17, 2002
OFFOFFOFF.COM A GUIDE TO ALTERNATIVE NEW YORK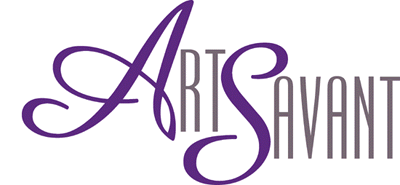 We saw this charming show last year, and like the movie, could see it again and again. This solo performance by Jason Grossman is one of the season's most delightful. Playing in Victoria, B.C., and Seattle early in December, and then in New York City. Sharon Fogarty directs.
It's a Wonderful (One Man Show) Life!