LOVE ME
by Jason S. Grossman
directed by Rachel Klein
The 4th Street Theatre
83 East 4th St. (btwn 2nd/3rd Aves.), NYC
April 30 to May 16, 2015
Equity Approved Showcase
11 Performances:
Thurs, April 30, 7:30PM
Sat, May 2, 7:30PM
Sun, May 3, 3PM
Wed, May 6, 7:30PM
Fri, May 8, 7:30PM
Sat, May 9, 3PM
Sun, May 10, 7:30PM
Mon, May 11, 7:30PM
Tues, May 12, 7:30PM
Wed, May 13, 7:30PM
Sat, May 16, 7:30PM
Starring: Carlotta Brentan (Six Passionate Women), Amy-Helene Carlson (Blogologues), Chris Chirdon, Sarah Elizabeth Grace (Law and Order: SVU), Mary Orzano (Food Detectives, Forensic Files), Zal Owen* (Fiddler on the Roof national tour, opp. Harvey Fierstein), Michael Perrie, Jr. (The World Wars) and J. Andrew Young* (30 Rock)
Production team: Rachel Klein, Director (The Anthem; Around the World in 80 Days; Gay Bride of Frankenstein); Amber Gallery, Production Manager; Jaime McWilliams*, Stage Manager; Brian Dudkiewicz, Scenic Designer; Rachel Klein, Costume Designer; Jonathan Hartley, Lighting Designer; Michael Perrie, Jr., Original Music.
(*Member AEA)
See and hear what's going on inside Charlie's head in LOVE ME, a self-conscious comedy in three acts!

It's the mid-1990s in New York City, and underachieving writer/motivational speaker Charlie Styptic is mired in a lifelong love life slump. Forever lovesick, he's haplessly counseled by a simpleminded sidekick and a womanizer he's just befriended. Will he ever find love? Or will he be eternally controlled by the incessantly critical voice in his head?
Over 15 years in the making and inspired by the comedy of the original Funny… Sheesh troupe, LOVE ME is an extreme comedy about the never-ending search for love and artistic fulfillment in an unforgiving world. It's 44 furiously fast scenes of belly slaps, belly laughs and acute cognitive dissonance.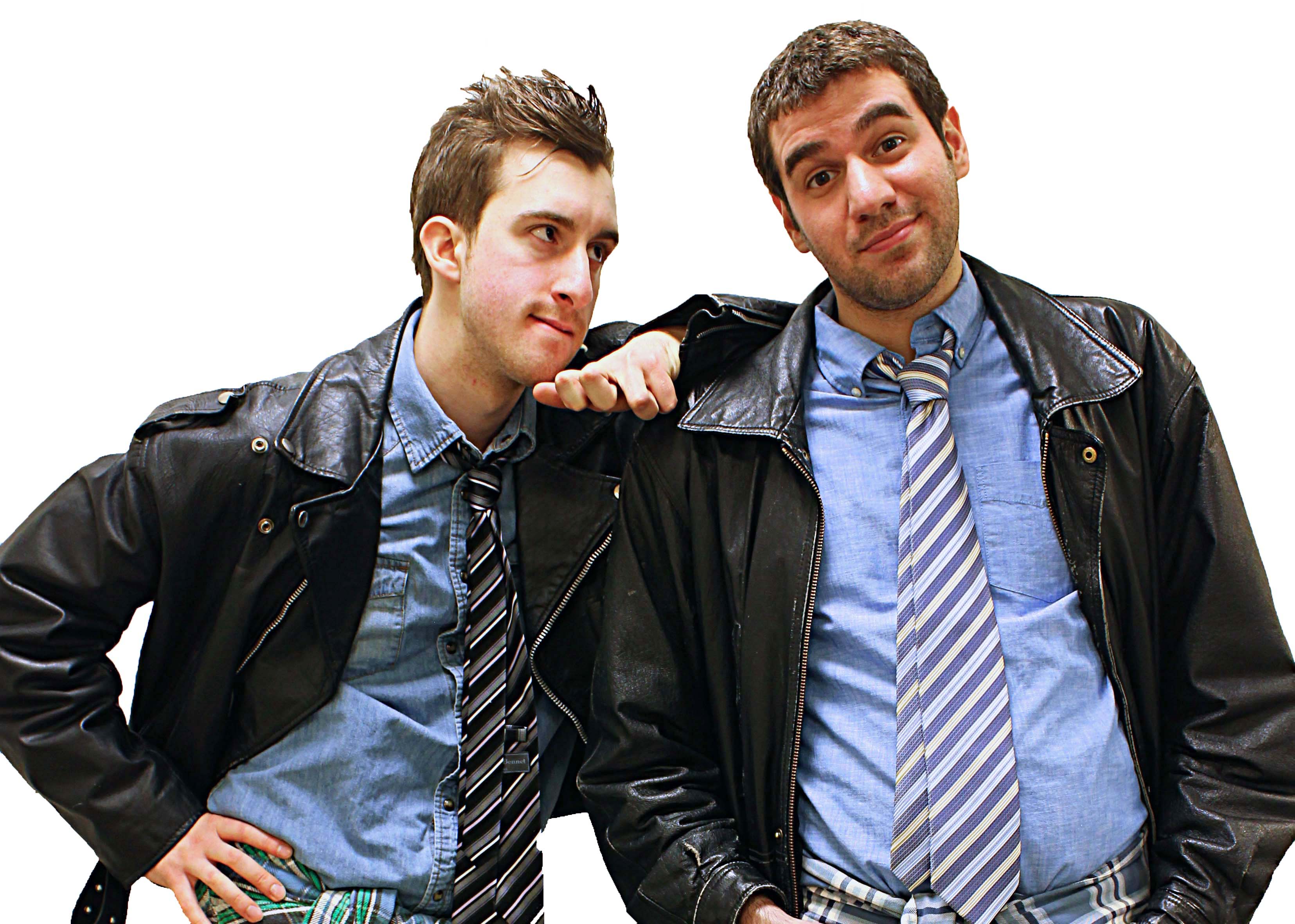 LOVE ME (in Plays & Playwrights 2011)