Tickets Now Available: Our 4th Annual Gala Fundraiser on Sat., 2/25/17!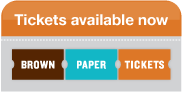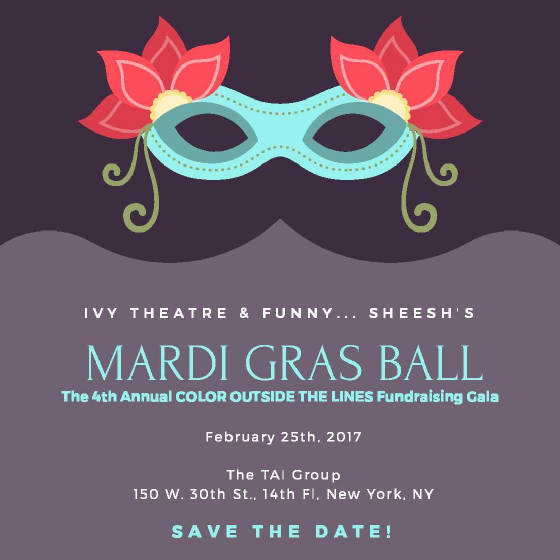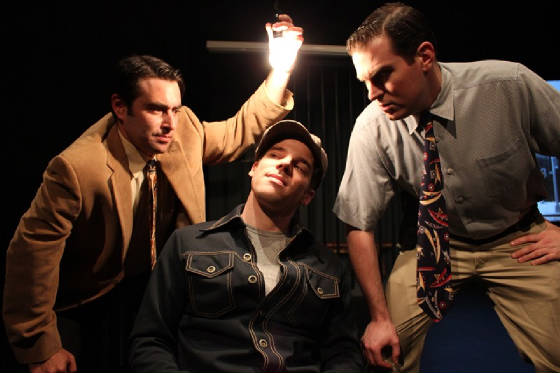 Blood on the Pages, the final chapter in the Doubles Crossed trilogy
Praise for The Ballad of Rodrigo
"4 stars…The Ballad of Rodrigo is both compelling and a thinker." Examiner

"…The Ballad of Rodrigo is a completely effective thriller in the film noir style, which delivers a passel of surprises...The plot spins at rapid-fire pace." NY Theater Now

"Director Amber Gallery['s] ...assured staging, inspired visual flourishes and deliberate pacing…The cast is so fascinating in their immersive total commitment…there are a myriad of engrossing twists and turns that build to a riveting finale." Theaterscene

"Classic!...The only crime you'll commit at this show is not having a damn good time… buy your tickets before it's too late!" Thespi-Honest
"The direction and staging of this show was great...This show truly captured all of the elements of a 40s and 50s crime drama, with a refreshing modern twist." Broadway Spotted
Ballad of Rodrigo Nominated for 2 NYIT Awards!
Double Crossed: The Ballad of Rodrigo (Theaterscene)
Film Noir Turned Quality Theater (Examiner)
Doubles Crossed-The Ballad of Rodrigo by Jason S. Grossman (NY Theater Now)
Doubles Crossed: The Ballad of Rodrigo Review (Broadway Spotted)
Doubles Crossed-- The Ballad of Rodrigo (Thespi-Honest)
Playwright Interview on It's Showtime w/ Call Me Adam
Cindy Keiter Performs in New Play
Interview with Director Amber Gallery on @DHAPshow
Actors right at home in Astoria
Theater in the Now Spotlight On...Jason S. Grossman